Energy Medicine Professional Insurance…more than just insurance
EMPI was created as a Professional Association recognizing that there are many modalities that provide Energy Medicine and that the practitioners of these modalities are working in a common field, and have similar needs.
We believe that by bringing resources together, all Energy Medicine Professionals become stronger.
EMPI is working to provide Energy Medicine Practitioners with a focal point for
Industry information
Professional Resources
Coordination of like minded Professionals
Information and accessibility to the public
EMPI is still small and growing compared to our potential, but we are working steadily to add resources and benefits for our members, and to all members of the Energy Medicine field.
Every professional works hard to establish a sound business for themselves.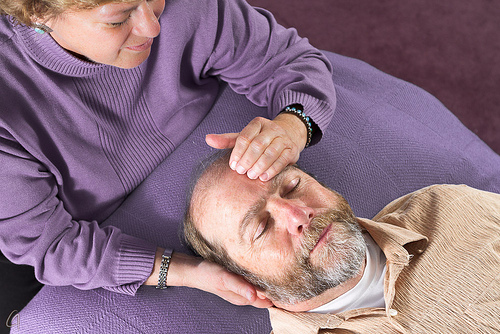 Photo by Cathy Andersen
Is your business protected?
Smart professionals today protect their practice and livelihood from the dangers that are simply part of the business environment we are in. A single allegation against your services can have a devastating effect on your practice, career, and finances. Legal claims, even unfounded claims, can cost thousands to defend, potentially draining your resources and possibly even ruining your business.
Professional Liability Insurance is one of the best protections you can put in place right now to help protect your finances and keep your career on track.
Professional Liability insurance makes sure that you have a company with a strong team of experts, standing behind you, ready to protect your interests if a claim is ever made.
The best news is that Professional Liability Insurance does not have to be expensive.
Read more here about the costs and benefits you can get for your practice with a Professional Liability Policy today.
EMPI Protects Energy Medicine in Maryland!
Recently the Practice of Energy Medicine faced the very real threat of being made illegal in Maryland.
Maryland had proposed legislation that would have illegalized Energy Medicine practice, except for a few modalities specifically named or modalities especially approved by a state board.
EMPI created a petition and Energy Medicine Practitioners from all modalities let the legislators of Maryland know that we must protect the rights of Energy Medicine Practitioners and Professionals.
We had 5497 signatures in under 72 hours!
Our Representatives in the Maryland Capitol listened, and withdrew the bills!
When we asked the Healing Community to work together, the support was amazing! Energy Medicine Professionals, Students, and Recipients came together and voiced their opinion that Energy Medicine is a Right!
Help make future efforts just as successful!
"Opt-in" Now to Protect Energy Medicine
Please use the link above to "Opt-in" to receive future e-mail alerts about important legislation where your opinion can make the difference!


Professional Development Articles for Energy Medicine Practitioners:
Do I Need to Have Liability Insurance for my Energy Medicine Practice?
This is a question you need to be asking your­self if you are seeing clients -- as a student, a practitioner with a private prac­tice, an instructor, or a volunteer. Read More...
"Slip and Fall" Claim Protection with General Liability Insurance
Every practitioner in a private practice should be aware of the need to be insured for General Liability and Professional Liability. Often practitioners focus on being covered for malpractice and are not as aware of, or concerned with, "slip and fall" accidents in their office space. Read More...